Dance with me? I say yes!
My friend, A, also has a frighteningly bright daughter with SPD (Sensory Processing Disorder.) I think both girls should go to that special X-Men school and learn to harness their powers for good.  Every parent of a challenging child needs an escape and an opportunity to recharge. It is terrifying when your 4 year old daughter is smarter than you are. My great mommy friend, A, has been raving about this class, Dance With Me.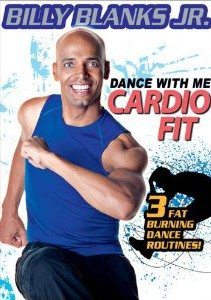 It's taught by Billy Blanks Jr. and his equally brilliant wife, Sharon. I approached the whole experience with apprehension. I am now a believer! I am an old-ish dancer. This class made me feel young, silly, vibrant, and accepted. Unbelievable. The other people in the class were inspiring. Senior citizens, guys, moms. It was not the typical Los Angeles workout scene. The workout was challenging without feeling impossible. We got a taste of jazz, hip-hop, latin and bollywood all in one class. I'm hooked! The class made me feel like I was 20-something running around Manhattan auditioning for different Broadway shows without the audition stress and pressure. Dance With Me is like a block party. The class is inspirational with an evangelical energy, not hippie inspirational. I truly had so much fun that I didn't notice how hard I was working . If you are near Sherman Oaks 24 hour fitness, check it out!